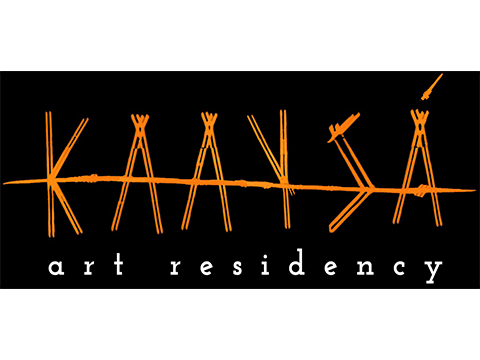 Kaaysá Art Residency
Kaaysá is a private initiative started in 2015 under the impulsion of Lebanese-Brazilian gallerist Lourdina Jean Rabieh, owner of the Rabieh Gallery in São Paulo.
Located in the Atlantic Rain Forest on the shores of the Atlantic Ocean and about 160 kilometers from the city, the residence aims to decentralize the production of art, contribute to the cultural development of this area, promote intercultural exchanges, and build a creative and collaborative network of artists and art practitioners from all over the world.
The residency takes place in a former hotel and thus has the capacity to host up to 30 artists at the same time. Kaaysá proposes different programs, one curated program for twelve artists lasting from three to four weeks, one long term program, one self-directed program, a Kaaysá experience for non-artists, and a group format for professionals wishing to organize their own residency program. The programs are open to writers, visual artists, curators, musicians, performers, dancers, theater troops, and creators from all disciplines with the wish to develop projects in relation to the surroundings of the space and the local communities of fishermen and indigenous populations. Selected artists will be participating in collaborative experiences, rituals, expeditions in nature or to indigenous reserves, interdisciplinary exchanges, and integrative practices. Artists will be hosted in private rooms, and have access to private studios, a large collective workshop, sculpture and ceramic facilities, tools, a sound recording studio, editing materials, a library, a dance floor, musical instruments, and exhibition spaces. All artists will receive mentoring and have the opportunity to organize workshops, classes, readings, performances, open studios, or even exhibit in the Paulista's gallery.
Contact
Kaaysá Art Residency
Estr. do Cascalho, 1270 - Praia de Boiçucanga, São Sebastião - SP, 11600-000, Brasil
Map