ABOUT ARTISTS IN RESIDENCE TELEVISION
Artists In Residence Television is the first international audiovisual network dedicated to art residencies. Its mission is to map artistic residencies and to present them through audiovisual content. It allows artists to find, thanks to video, the ideal residence to develop their projects.
On the other hand, Artists In Residence Television offers to residencies specialized content on program management through its intranet AIRTVPro reserved for its members. Artists In Residence Television also serves as a communication platform for application calls from member residences.
Artists In Residence Television, as a nomad project, offers residences that do not have videos to interview them and produce a short report on their program. Artists In Residence Television is already present in 20 countries and has documented 318 programs.
If a residence already has a video presentation or an online video channel, Artists In Residence Television offers to reference them on the platform in order to enhance international visibility on their audiovisual content.
From the simple initiative of artists who wish to receive visits from peers, to institutions, foundations, museums, galleries, and festivals, the residency has become an essential tool for contemporary art. To free the creative process of artists, to train on critical thinking, and to introduce artists to an international scene, these are the mission of a residency.
This is why we believe in the capacity of residencies to promote art and culture through their actors and services, and we are convinced of the power of video to reach a wider audience.
THE STORY OF ARTISTS IN RESIDENCE TELEVISION
The story of Artists In Residence TV begins in 2016 when Alexandra Christev and Vladimir de Vaumas decide to highlight the audiovisual creation of artistic residencies. They then start to list the existing residences using the international, national, and regional networks and count 1,897 of them spread over 112 countries. After an in-depth study that confirmed the thesis written by Vladimir de Vaumas "The phenomenon of artist residencies", they noted that only 30% of these residencies produce videos. Alexandra Christev then wins a grant from the Erasmus Entrepreneurs program to reflect and design the project. Living in Spain, they start the pilot project in Barcelona by presenting 8 residences in the form of short video reports.
Trilingual, they were particularly interested in the Latin American region and found that almost 10% of the listed residencies were based there by 2017. This gave birth to a crazy idea: meeting out with these 170 spaces to present their residency program on video.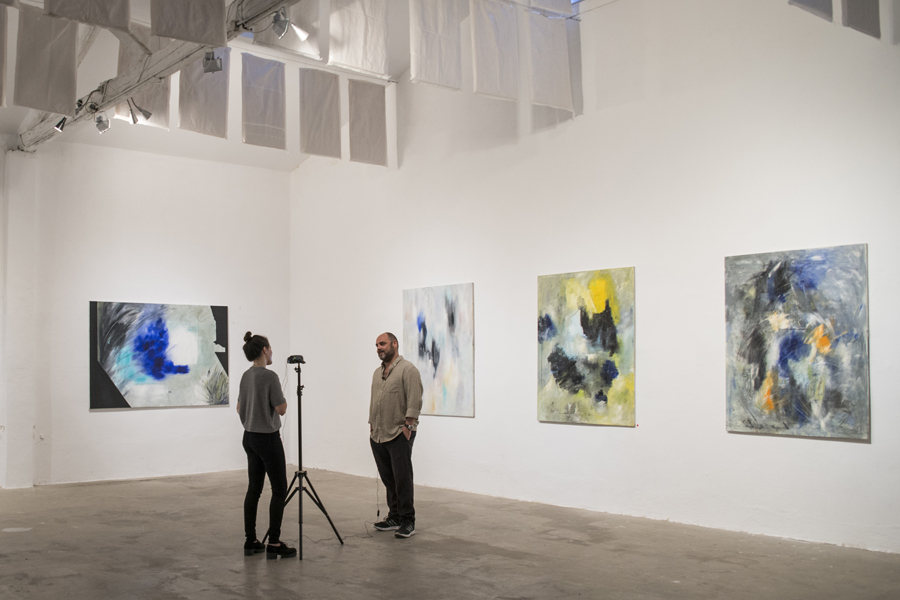 Begins the crazy gamble of visiting all the countries of Central and South America to interview the actors of this new phenomenon. So, in September 2017, Alexandra and Vladimir landed in Rio de Janeiro and began their long journey through Brazil then Paraguay, Argentina, Uruguay, Bolivia, Peru, Chile, Ecuador, Colombia, Venezuela, French Guiana, Suriname, Panama, Costa Rica, Nicaragua, El Salvador, Guatemala, Mexico, and Cuba. Two years on the residency road allowed them to interview nearly a thousand founders, curators, artists, and other creatives, and to document 310 cultural and artistic mobility programs. They also had the opportunity to present their research at a dozen conferences organized throughout the trip.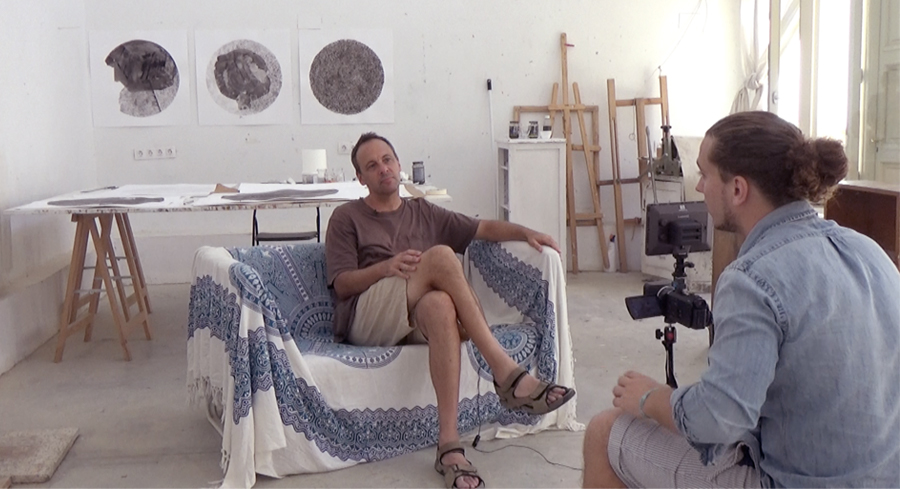 Their investigation allows the discovery of more than 400 residences in Latin America, from visual arts to performing arts, from dance to performance, from photography to graphic arts, from theater to multimedia arts. Whatever the environment artists seek, there is a residency for each of them. Mountain, beach, urban, rural, isolated, independent, institutional, ultra-connected, autonomous, or under the supervision of an exhibition curator. The residencies are no longer only open to artists, but to all agents of the art world and well beyond. Anthropologists, philosophers, scientists, engineers, psychologists, and researchers are more and more numerous to work on collaborative and multidisciplinary projects in such spaces.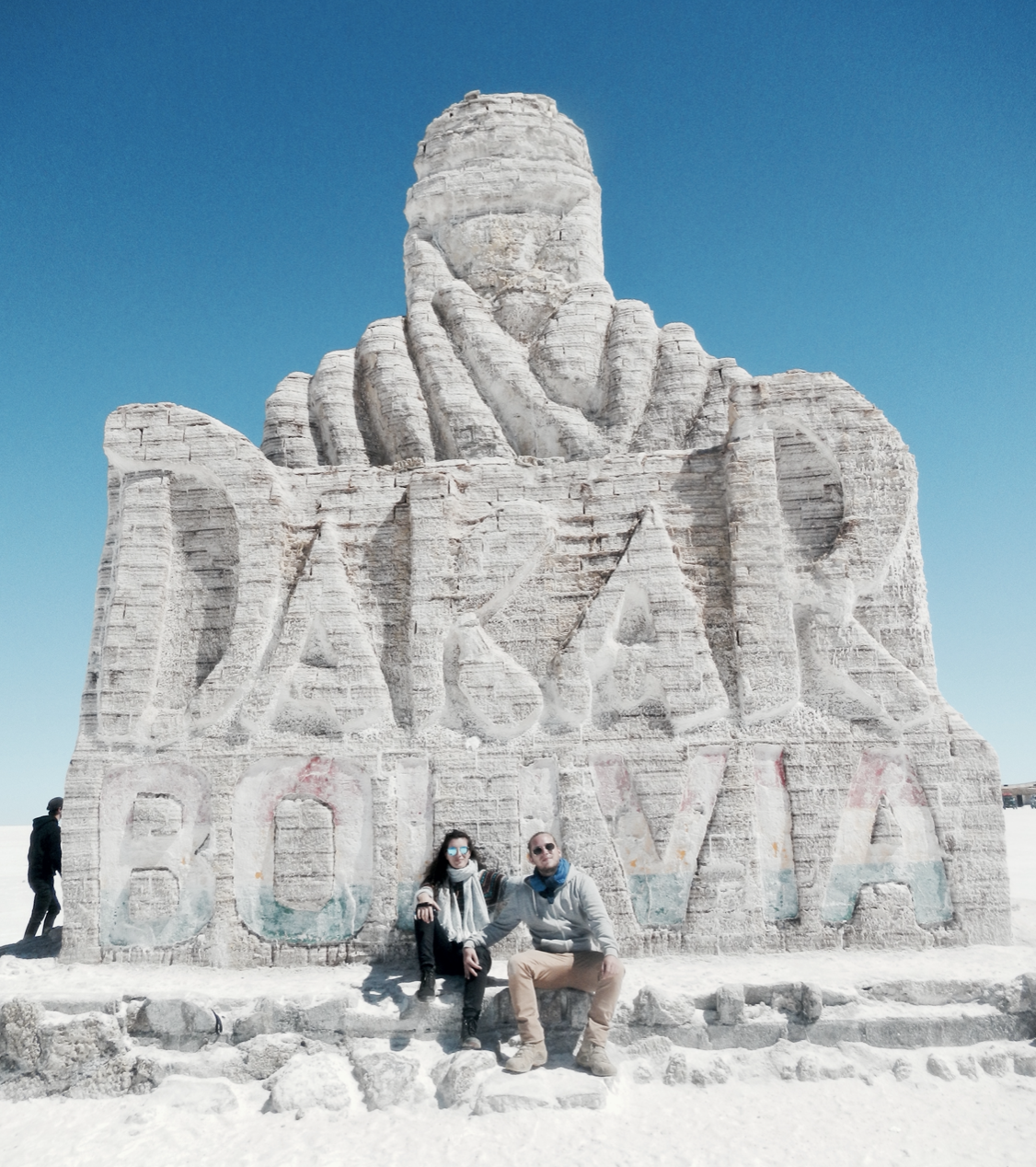 THE TEAM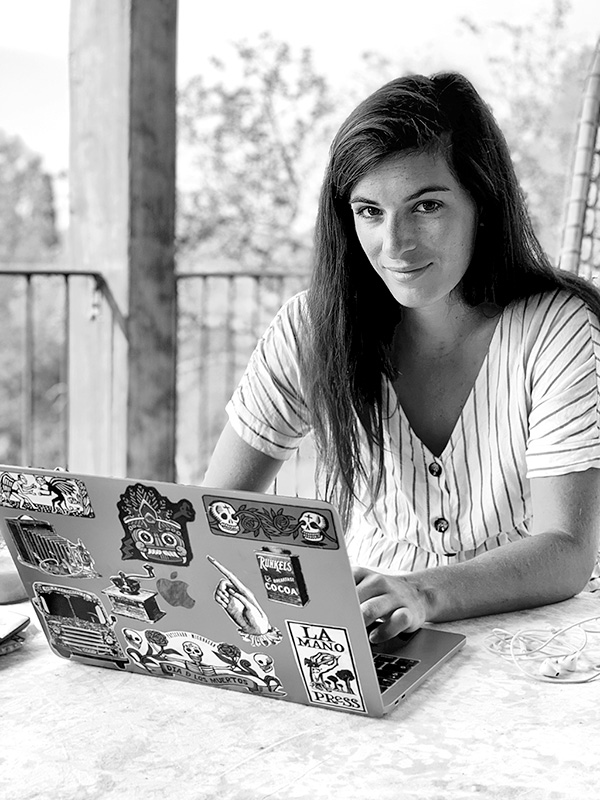 Alexandra Christev
After studying press relations and communication, Alexandra graduated from an Event Management Master's degree at Sup de Pub Paris, which led her to work for an event agency, Novell'Art, and various international multidisciplinary festivals (Japan Expo, Comic Con' Paris, Ravensare) as part of the production and programming teams.
After moving to Barcelona, Alexandra graduated from an Arts and Cultural Management Master's degree at the UIC (International University of Catalunya), and worked in production and logistics for the performing arts residence, La Central del Circ. Then, Alexandra won a grant from the Erasmus for Young Entrepreneurs program, which allowed her to dedicate full-time to the creation of AIRTV.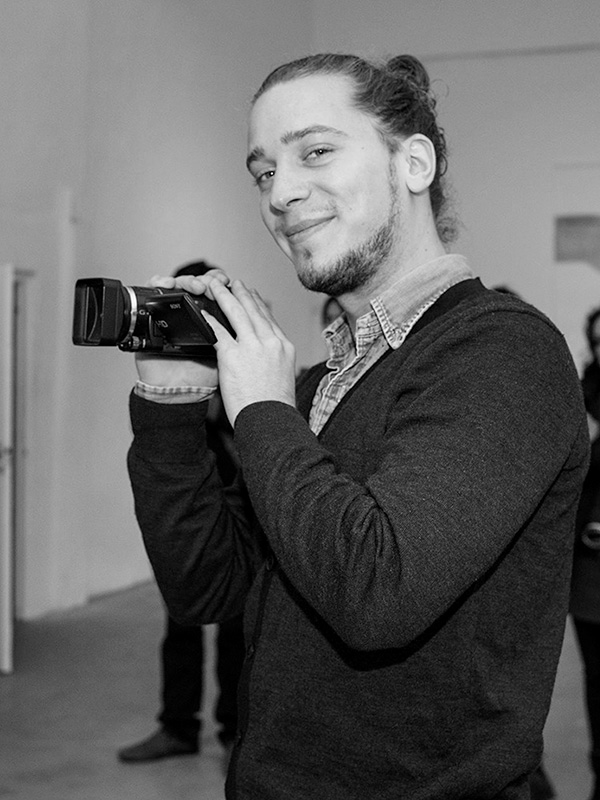 Vladimir de Vaumas
Ensuing Art Market studies at the EAC School Paris (École des métiers de l'Art et de la Culture), Vladimir worked for international galleries in Paris, as well as a journalist, and collaborated with Art Media Agency, one of the largest press relay for the French art market, and Expertisez.com, first private expertise website. After an Erasmus in Barcelona for a Master's degree in Arts and Cultural Management, Vladimir worked for a few years for the art residency Espronceda, Institute of Art & Culture, engaging with contemporary art production and numerous artists in residence. In 2016, he wrote a thesis on "The phenomenon of artists' residencies: funding and evolution of commercial practices, could the residencies play a role on the art market?".