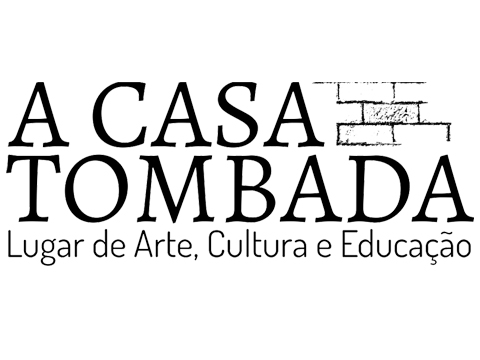 A Casa Tombada
A Casa Tombada is a polyvalent space created in 2015 by Ângela Castelo Branco and Giuliano Tierno de Siqueira with the conviction that orality and writing are among the most important part of creation in the fields of art, culture, and education.
Actively operating between the cities of São Paulo and Bragança Paulista, the project supports knowledge exchanges and educational practices, and intends to break barriers between artistic languages. A Casa Tombada is a socializing place for all, organizing numerous classes, editorial publications, postgraduate courses, formations, encounters, and exhibitions for the local communities. It collaborates with institutions such as Faconnect - Faculdade de Conchas, and the Escola Viverde. It also increased its online activities by creating A Casa Nuvem to ensure the continuity of culture in the midst of the pandemic.
The residency's objective is to decentralize art and culture from the megalopolis, thus taking place in Bragança Paulista while maintaining strong connections with São Paulo's institutions. The program welcomes emerging and established national and international artists, as well as art students who may choose between research, production, curating, workshop, or festival programs. Up to two artists will simultaneously be hosted for a few weeks in private rooms and have access to private or shared studios, and a library. Artists are strongly encouraged to organize workshops, classes, exhibitions, community building activities, conferences, open studios, performances, publications, or professional coaching during their residency. Up to ten artists are selected each year during the annual open call to which they can apply by sending a CV stating their social media and website, a body of artworks, an artist statement, and a project proposal.
Contact
A Casa Tombada
R. Min. Godói, 109 - Perdizes, São Paulo - Brasil
Map