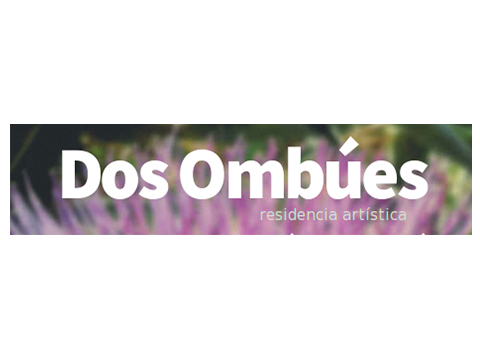 Residencia Artística Dos Ombúes
Youtube Residencia Artística Dos Ombúes
Residencia Artística Dos Ombúes is an independent initiative created by the artists Verónica Meo Laos and Mariano Francisco in 2019.
Their objective is to make artists think about the local landscape and the concept of «pampa», a natural environment of Argentina's plains. The project also aims to connect artists with the local communities and stimulates art and culture in the region by presenting the works of its residents and by organizing activities such as traditional dances from Africa, Aikido, or nocturnal expeditions.
The residency welcomes national and international artists and collectives from generative arts, performing arts, sound art, photography, filmmaking, literature, sculpture, visual arts and is open to researchers and curators as well. It intends to offer a propitious space for creation that would mix diverse artistic languages and open the dialogue on best practices in the field. It is also an invitation to reflect on artistic production in a disruptive way that would nonetheless integrate itself in the sociocultural and natural landscape of Dolores.
Artists can apply to different open calls for either production, exhibition, or curating programs throughout the year with different durations. Selected artists will be hosted in the hacienda in shared rooms as up to six artists may simultaneously be in residence. They will have access to private studios, a library, metal-working facilities, and exhibition spaces. Selected artists will receive professional coaching in the realization of their projects and will have the opportunity to organize classes, exhibitions, performances, readings, or publications. Artists can answer the open calls by sending their resume stating their videos, Website, Instagram's links, and a project proposal.
Contact
Residencia Artística Dos Ombúes
Dolores, Provincia de Buenos Aires, Argentina
Map