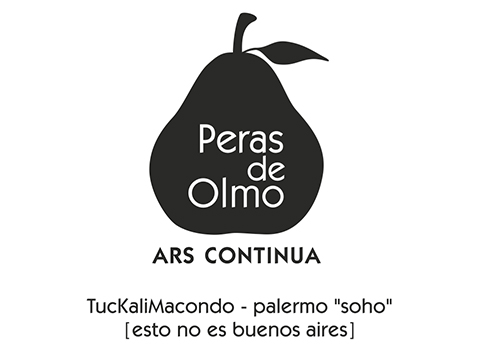 Peras de Olmo - Ars Continua
Peras de Olmo - ARS CONTINUA is an independent initiative of Argentinian artist Graciela Ovejero Postigo.
Peras de Olmo promotes cultural events of performance-art and other temporary-based arts, permanent and invitational curatorial projects, audiovisual production, archives, editorial laboratory, workshops, talks and intercultural exchanges. It takes a special interest in experimental thinking, unique projects, and ephemeral artistic practices. The intention is to give space to the unfolding of personal and collective searches, conceptualization of production processes, practice management, and their theoretical reflection.
Peras de Olmo has two residency programs, one that takes place in the Buenos Aires district of Palermo and the second one that takes place in the Aconquija mountains in the province of Catamarca. In either case, the artists will be housed in shared rooms and will have access to shared studios, dance floor and exhibition spaces. In addition, the residency will be documented. Artists may also organize workshops, generate exhibitions, conferences and live or virtual performances.
The Buenos Aires program is open to national and international artists and welcomes up to 10 residents each year for a stay of one to six weeks depending on the projects. Transdisciplinary and collaborative projects are highly favored. Artists will have different experiences, meet local artists and get in touch with the contexts of the city. In addition, artists will be immersed in the overall program of the project. Artists can apply by sending a resume, artist statement, links to their sites/blogs and 7 images of different performance works or interdisciplinary projects.
The second residency program is by invitation only and brings together up to six performance artists at the same time for a 7-10 day residency, in a large house that also have exhibition spaces, a large studio, gardens, pool and terrace. The invited artists will participate in a final exhibition to showcase the results of the research at the Buenos Aires base.