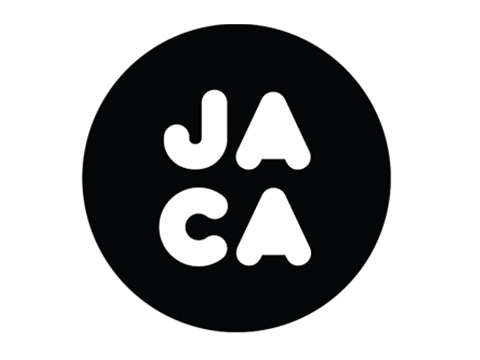 JA.CA Centro de Arte e Tecnologia
JA.CA is a collective of artists and cultural managers initiated in 2008 by Francisca Caporali, Mateus Mesquita, Samantha Moreira, Artur Souza, Sarah Matos, Marcio Gabrich, and Daniel Toledo in the region of Belo Horizonte.
The collective's objective is to give space to experimentation in the fields of arts through education, architecture, urbanism, and design. They produce numerous collaborations between organizations, initiatives, and artists which help the cultural development of the territory and its inhabitants.
Since 2010, JA.CA settled in the Jardim Canadá district where it first occupied a small land before building its new base from recycled materials and industrial containers. Nowadays, JA.CA Centro de Arte e Tecnologia is home to many local initiatives of design, urbanism, public furniture, activism, social inclusion, architecture, technologies, networking… It is also recognized as a referent in cultural management for national and international events.
The residency supports projects that connect art disciplines with the daily life of the district's community through critical thinking on processes and that produce actions directly linked to the local context. One program is specially made for twelve local artists who will receive private studios in the second base of the project in the city of Belo Horizonte. The other program is open to national and international trans-disciplinary artists and lasts for two months. Selected artists will be hosted in private rooms in the center, have access to shared studios, metal and wood-working studios, a library, and will receive assistance in their projects. During their stay, residents from both programs will realize and take part in workshops, exhibitions, expeditions, conferences, open studios, performances, and publications.
Contact
JA.CA Centro de Arte e Tecnologia
Rua Vitória, 886 - Nova Lima . MG - Belo Horizonte, Brasil
Map