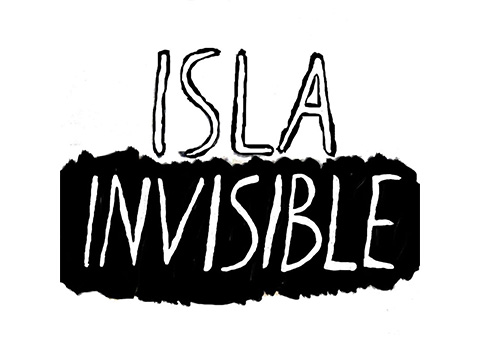 Isla Invisible
Isla Invisible is a non-profit initiative started in 2017 by the Ferrowhite Museo Taller.
Isla Invisible was born in partnership with the Reserva Natural Islote de la Gaviota Cangreja's Park Rangers Service and coordinated by the Argentinian academician Agustín Eduardo Rodríguez. The project seeks to generate connections with the almost forgotten and invisible islands of Bahía Blanca's estuary. The intention is to bring together an eclectic group of creative people from different backgrounds to produce works that will generate interest in the local landscape, biodiversity, culture, and history of the estuary.
Up to ten artists will be participating in a collective experience for a few days during which they will travel by boat to places of aesthetic or environmental interests, small fisher harbors, and islands where they will set camp. The program is open to international and national but also to local artists and collectives without restriction of age, gender, career level, or disciplines as it encourages knowledge exchanges and trans-disciplinary practices. The program is devised between the intensive encounter dedicated to the research and recompilation of material and the second part of analysis and production taking place afterwards and leading to a socialization part to show the results of the residency.
Selected artists are asked to bring their own camping material to be comfortable during the nights. They will receive mentoring in the realization of their projects and will be in touch with rangers, intellectuals, and environmentalists from the region. They will also be participating in community-building activities, expeditions, and professional coaching, and will have the opportunity to organize performances, publications, readings, or exhibitions during a final event in the city of Bahía Blanca.