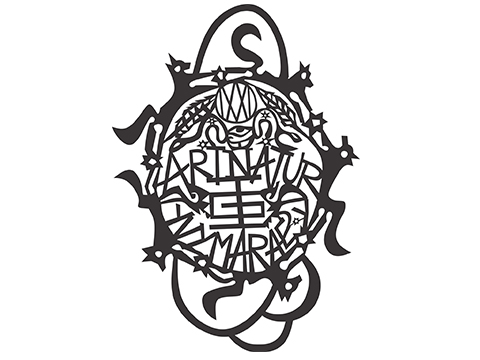 Instituto Yvy Maraey - Residencia KAÁ
Instituto Yvy Maraey - Arte e Natureza is a non-profit organization and production center dedicated to art and ecology created by the visual artist and architect Irineu Garcia in 2015.
Located in a rural area in the southern part of Porto Alegre's region, the center is based on 25 acres of land with native forests and in close relationship with indigenous communities. The name of the project means « Land without evil » in Tupi-Guarani and is an invitation for hope, a land of opportunity. The project aims to link art and nature by promoting new forms of interactions with the environment through organic agriculture, sustainability, ancestral knowledge, and the preservation of natural and cultural resources.
The residency program called KAÁ is open to all kinds of artists, art critics, producers, biologists, communities, and cultural agents without restriction of nationality, gender, age, or career level. The program is understood as a moment of formation and exchange between the subjects and their environment and is designed on the following basis: practicality, refection, interaction, and immersion.
Once a year, it welcomes up to five artists at the same time for a four-week period during which the artists will be hosted in private or shared rooms, depending on the number of artists selected. They will have access to shared studios, ceramic and sculpture facilities, tools, a sound recording studio, and will receive mentoring in the realization of their projects. They will also be followed by art critics that will accompany them in their processes. Artists are invited to organize workshops, expeditions, conferences, open studios, installations, publications, or professional coaching for the local communities.