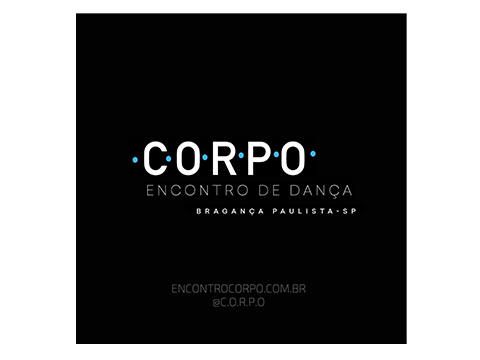 C.O.R.P.O
C.O.R.P.O - Encontro de Dança - started in 2018 as a dance encounter organized by the Brazilian performers and cultural managers Marina Abib, Vera Abib, and Helena Ruschel in Bragança Paulista.
From the success of the first experience, the project reiterates the encounter every year between local and foreign artists, and organizes a festival so that local communities have the opportunity to experience contemporary arts. The objectives are to expand the cultural scene of the city, create a network of professionals that activate collaborative artistic projects, develop cultural exchanges, and enable regional actors to recognize their local talents, resources, and potentials. In addition, the project includes all year long a free extensive program of dance representations, movie screenings, classes for the local communities, and workshops for municipal and state schools.
Its residency program is organized in parallel with its annual festival and works only by invitation from the founders, depending on the chosen curatorial lines of the event. It welcomes up to twenty national and international emerging and student dancers and performing artists for a week-long residency.
The residency doesn't count with living space for the participants, but they will have access to equipped shared studios and receive professional coaching during their residency. Artists will also participate in intensive workshops directed by recognized professionals of the contemporary dance field. Selected artists will be presenting the results of their researches in the form of an exhibition or performances during the festival.
Although the program is only by invitation, we advise artists to get in touch with the project's founders by sending a resume and videos of their latest works.