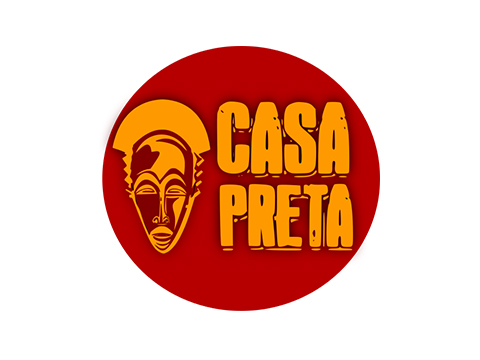 Casa Preta
The Casa Preta is a private cultural center founded in 2009 by the afro-descendant musicians and activists Don Preto, Negro Lamar, and Gine Ribeiro, that supports projects linked to musical, racial, and ethnic matters.
As the center organizes numerous activities and events such as concerts, music classes, instruments construction workshops, street art initiatives, photography exhibitions, audiovisual arts presentations, book editions, and activism projects inside its walls but also in municipal and states schools, it is recognized by the Performing Cultural Program of the regional government as a project of public interest. Its objective is to reconnect the local communities with the traditional indigenous afro-Brazilian knowledge, being in its practice, theory, or philosophy. The center reaches far behind the city and participates in the decentralization of this knowledge to the countryside and spreads awareness on the different subjects.
The residency program lasts from two to four weeks and welcomes four artists at the same time without restrictions of nationality, age, disciplines, career-level, gender, or social background. Artists will be hosted in a house with private rooms, companions, collectives, and troops friendly, and have access to music instruments, shared studios, equipment for woodworks, a library, and exhibition spaces.
During their stay, artists can organize workshops, classes, exhibitions, communitarian projects, conferences, performances, readings, or edit publications, depending on their projects.
Artists can apply by sending a project proposal, a curriculum vitae linked to their website, Instagram, and Pinterest accounts, and add videos of their latest works.