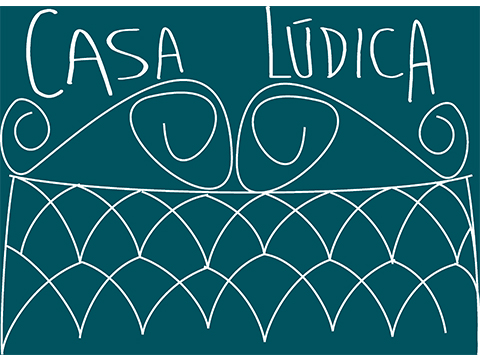 Casa Lúdica
The Casa Lúdica is conceived as a multi-cultural project initiated in 2016 by the Brazilian actor Tásia de Sousa Paula who wanted to promote connections between people from all fields of life.
The project is focusing on ancestral heritage, gastronomy, self-sufficiency, conscious consumption, sustainability, empowerment, art, and culture. The house is home to numerous creative minds and artistic initiatives that gives rhythm all year long to the Mooca's neighborhood, one of the most traditional districts of São Paulo.
The residency program is open to national and international artists and non-artists without restrictions of age, gender, race, religion, or career level. Artists can choose between self-directed, research, production, exhibition, curating, or workshop programs although the residency is open to all new ways of creation that would bring good energies to its residents. Artists will be hosted in a big house where they will have private and shared rooms, pet and collective friendly, and have access to private and shared studios, wood tools, a dance floor, music instruments, printers, a library, a garden, and exhibition spaces. The rooms will be adapted to the necessities of each resident's projects and events. They may organize a large variety of activities during their stay like workshops, exhibitions, conferences, open studios, performances… Artists may directly contact Casa Lúdica's staff by email or social media accounts to present themselves, their disciplines, and possible projects to realize in the house and for its community. Selected artists can choose between different modalities of funding with the project's managers depending on the length of stay, the project needs, and the possible work exchange during their residency.