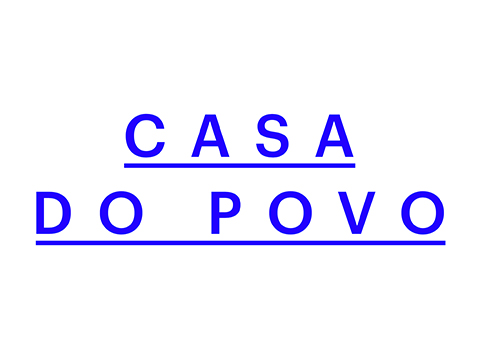 Casa do Povo
Casa do Povo is a cultural center initiated in 1946 by the Brazilian Jewish community as a tribute to the fallen of the Nazi concentration camps.
Over the years, the center had for mission to gather associations and initiatives participating in the international fight against fascism, giving continuity to the humanist Jewish culture. Nowadays, the center revisits the concepts of memory, community, and culture and is home to numerous collectives and movements working with collaborative and transdisciplinary processes, fostering social transformations, resilience, and tolerance. The center organizes an intensive program of activities depending on the in-house collectives, local associations, and exterior proposals that stimulate the contemporary context. Casa do Povo also promotes the formation and experimentation of alternative approaches and became a living monument of São Paulo's cultural scene.
Its residency program Residência para Coletivos is specially designed to welcome collectives from Latin American countries and offers a place for knowledge exchanges, contextual thinking, and artistic practices. The program happens once a year, beginning around the month of July, and lasts from one to three months. The selected collective will have access to numerous multi-use spaces, depending on the needs of the projects, and they will be participating in the center's daily activities. Unfortunately, the residency does not count with accommodations, but it comes with a generous stipend that can be used for transportation and lodging. The residency does not focus on a single type of format and favors processes over results. Nonetheless, the collective is asked to give at least one public event during their residency. Collectives may apply by sending a CV, a curatorial statement, and a project proposal.
Contact
Casa do Povo
Rua Três Rios, 252 - Bom Retiro, São Paulo - SP, 01123-000, Brasil
Map