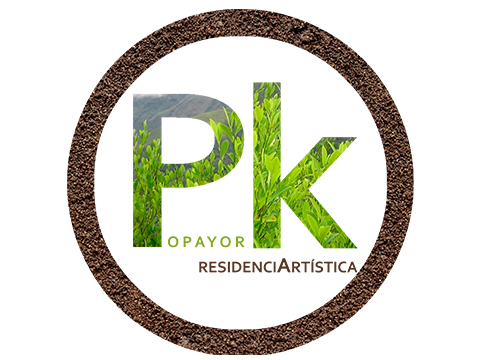 Popayork Residencias Artísticas
Popayork Residencias Artísticas is a cultural center created in 2016 by Estefania Garcia Pineda and Edinson Quiñones Falla in the south-occidental region of Colombia close by rivers and native forests.
The project is committed to peripheral and territorial processes that politically assume the cultures of indigenous people and rural workers of the region, with a focus on food sovereignty, national peace, and the heritage of armed conflicts that occurred in the country. It aims to promote investigation and creation through critical, social, and environmental thinking, integrating technologies and ancestral poetry with contemporary art.
The residency program is open to national and international trans-disciplinary artists and curators who wish to investigate and produce work around the curatorial lines of the project.
« Our fundamental task has been to accompany artists, from the comfort of their place of origin and their field of art, towards "discomfort" to build an aesthetic and artistic process starting from the first mark of the daily experience of the Cauca », indicates Edinson Quiñones Falla.
Up to four artists at the same time may apply for a one to three months residency during which they will be hosted in private or shared rooms, and have access to shared studios, sculpture and ceramic studios, an engraving workshop, a library, editing materials, computers, exhibition spaces, and receive mentoring for the realization of their projects. Selected artists will be allowed to organize classes, exhibitions, expeditions, conferences, performances, publications, readings, or open studios. Artists can apply all year long by sending their curriculum vitae, an artist statement, a body of artworks, and a project proposal.