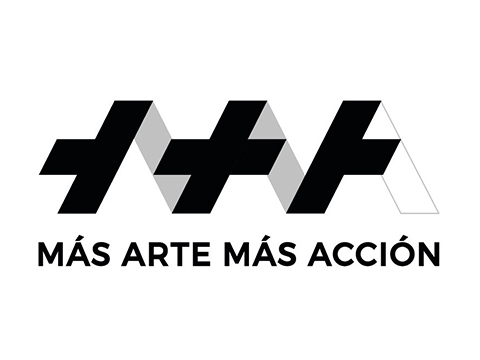 Más Arte Más Acción
Más Arte Más Acción is a foundation created by Fernando Arias and Jonathan Colin in 2011 to generate a platform for the production of artistic, environmental, and communitarian projects in Colombia.
The aim is to stimulate intercultural exchanges and dialogues to consolidate artistic practices and critical thinking throughout the country. The action lines of the project are art and pedagogy on the territory, sustainability, preservation, and environmental activism, investigation, alternative communication, cultural production, possible future, and utopias.
One residency program takes place in Bogota with programs of production and investigation from one to two months. The second base is located in the Chocó, in the Colombian Pacific region, between the Utría National Park and the Pacific coast, and welcomes residents in different modalities. One short program is called « Space to think », mostly oriented towards writers and critical thinkers, a second program lasting from one to two months is for production, and the third program of one month is dedicated to the investigation of topics related to art, science, climate change, territory, or specific contexts.
The programs are open to national and international artists and scientists, as the founders strongly believe in the importance to bring art, culture, and environmental awareness to Colombian communities, connecting the global to the local. In the Chocó Base, artists will be hosted in a house, have access to private studios, and will be able to organize workshops, expeditions, community building, laboratories, and finish the investigation program with a publication.
The foundation is also part of the Arts Collaboratory network with whom they organize the South-South Exchange program that sends to Latin America and receives in Colombia cultural organizations.