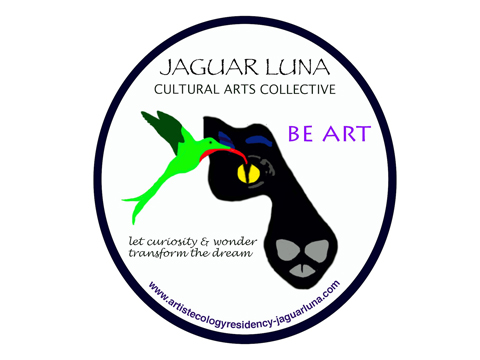 Jaguar Luna Cultural Arts Collective
Jaguar Luna Cultural Arts Collective is an artist-run space created in 2016 by the American artist and performer known as Huilo.
It's located in-between four cloud forests next to vibrant mountain streams, traditional farms, and close to the Panama borders.
Originally, the project aimed to create a creative community that would reconnect artists with nature and human relations. The space is quite isolated and allows artists to dive into their personal work in spectacular facilities built with the local community.
« Creativity is the basis for brilliance. Imagination is the substance of responsiveness. Wonder is the seed of triumph. Our Center was brought forth by a dream, miracles, and a sense of trusting in organic development, » shares the founder of the space.
Artists from all disciplines are welcome from visual arts, performing arts, sound arts, filmmaking, design, culinary arts, environment, sculpture, land art, literature, poetry, activism, ceramic, dance, fashion, jewelry, as well as research and curating.
Up to 30 artists can apply every year for a one to three months residency during which they can choose between a number of accommodations and studios, private or shared, and have access to workshops for ceramic, wood sculpture, a sound recording studio, a library, a dance floor, a plain-air theatre, circus materials, editing material, and computers. Artists will be asked to organize workshops, classes, exhibitions, performances, shows, readings, or professional coaching for the local communities and particularly with children of local schools.
Artists can apply by sending a curriculum vitae, an artist statement, a project proposal, and a list of previous residency experiences. Some stipends are available for visual artists and writers.