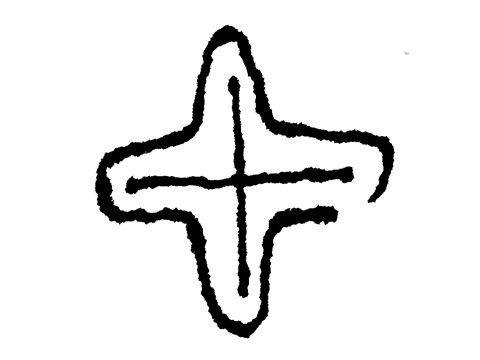 Casa Xaan in Ná
The Casa Xaan In Ná, which translates in Mayan dialect « House made of Palms », opened its doors in 2013 with the aim to create a space that would be more conscious of the environment and wouldn't produce any kind of waste or contamination.
Created by the artists' couple Elisa Mancera and Alfredo Acle, the house is located in the center of the small town of Macario Gómez in the Quintana Roo region of Mexico, deep into the Mayan jungle in between the ruins of Coba and Tulum.
«The most characteristic thing about this house is that it is a house that is an exercise to produce a space that does not pollute the environment, because we are on top of one of the largest pure water reserves in the world, which is the main tourist attraction of the state. So, we try to solve a little this paradox between development and environment,» explains Alfredo Acle.
The house is totally off the grid using solar panels, recycling its waters, and using it to produce a biological alimentation, as well as composting organic waste into natural fertilizer.
«This system forces us a little to be more aware of how nature works and how to take advantage of the hours of daylight, of the sun, take advantage of the own movement of nature as part of our own movement and discipline,» confides Alfredo Acle.
In 2016, they decided to extend their operations by inviting artists, investigators, and curators interested either in organizing cultural activities for the local community or work on projects related to the rich Mayan culture. Artists can apply for a month-long residency, where they will receive a living space made of palms, similarly to how the Mayans were building theirs, a personal workspace or have the possibility to share the founder's workshop if wanted, in addition, they'll have access to the common spaces, Internet and electricity for the artist's equipment.
«We are open to any type of proposal, we really like music, but mostly, painters or writers have sought us out and I think it works very well but we prefer people who have a very clear project and who also come to the area with a particular purpose. Most of the time, it is for the Mayan culture,» indicates the founder of the residency program.
The residency is also open to architecture, filmmaking, illustration, as well as culinary practices, the latter being the specialty of co-founder Elisa Mancera, an expert in Mayan gastronomy.
Contact
Casa Xaan in Ná
Macario Gómez, Quintana Roo, Mexico
Map