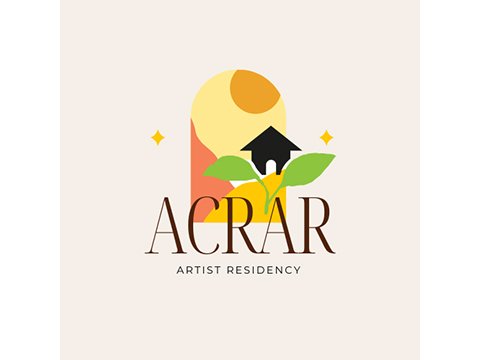 Anima Casa Rural
Anima Casa Rural is an art laboratory created in 2014 by the artists Julian Calleros and Marcin Wisniewski, which aims to develop cultural activities in the rural region of the Mazatepec Jalisco, one hour from Guadalajara.
Located on a large farm, Anima Casa Rural develops a sustainable way of life through agriculture and permaculture, as well as through contemporary art.
"The purpose of Anima Casa Rural is through the culture, the production of food, to promote creativity with the idea of promoting this life of arising. So, I believe that food, creativity, and art have many of these characteristics", confides Julian, Director of the residence.
Artists in residence can stay in a shared room for up to two months in a self-managed residency program and will have access to fully equipped workshops for visual arts, a ceramic kiln for Tonalteca clay, a darkroom that uses only organic materials, as well as food within the "Farm to Table" concept. In addition, the artists in residence will visit artists' studios, museums and galleries, as well as attend cultural events in the city of Guadalajara, and will have the opportunity to exhibit their work during the annual exhibition organized by the residency in different cultural spaces with which Anima collaborates.
Open to painters, photographers, cineasts, ceramists, land artists, and writers, the residency program of Anima Casa Rural allows up to eight creative people at the same time to investigate, share and produce new projects in an eco-friendly environment.
"I believe that residences are important in the sense that they are social experiments, people from different countries or different social classes can come in a moment where, whether they are academic or born artists, whether they simply have an aptitude or a gift for creativity, they come together and share ideas. I think the most important thing is the exchange of these ideas, and the processes too," indicates Julian Calleros.
Contact
Anima Casa Rural
San Isidro Mazatepec, México
Map