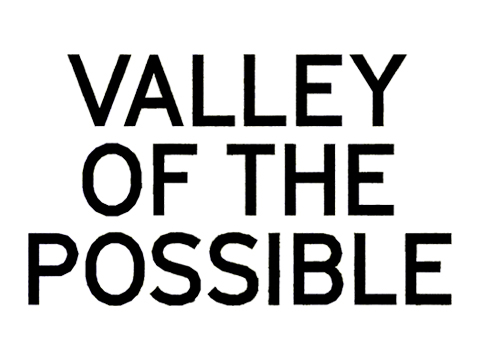 Valley of the Possible
Valley of the Possible is an independent foundation created in 2018 by the Dutch artists Mirla Klijn and Olaf Boswijk.
Valley of the Possible is located in the Blanco Canyon, a part of the Chilean Andes region known for its volcanic landscapes, biodiversity, and indigenous communities such as the Mapuche or the Pehuenche. The project explores the relationships between creative people, cultural professionals, visionary spirits and the natural world, and activates alternative perspectives for research and artistic development. The foundation also organizes public workshops, collaborations, and volunteer programs in the fields of communal construction works, organic agriculture, sustainable energies, and environmental regeneration.
The residency program actively promotes intercultural, interdisciplinary, and inter-hemispheric exchanges and intends to create a refuge for art, culture, and research. The program welcomes national and international emerging, mid-career, and established artists as well as curators. Although the program is multidisciplinary, artists with interests in ecology, science, spirituality, ancestral knowledge, and non-western narratives are strongly encouraged to apply for self-directed or research programs. Artists will be hosted on the farm in private or shared rooms as up to six artists may be in residency at the same time for a one to three-month-long stay. In any case, they will have access to shared studios, a traditional Chilean communal fireplace, a library, and assistance in the realization of their projects. They will also be taking part in and have the opportunity to organize workshops, expeditions, readings, professional coaching, field works, and community-oriented activities. Artists can apply to the bi-annual open calls by sending a resume and a project proposal.