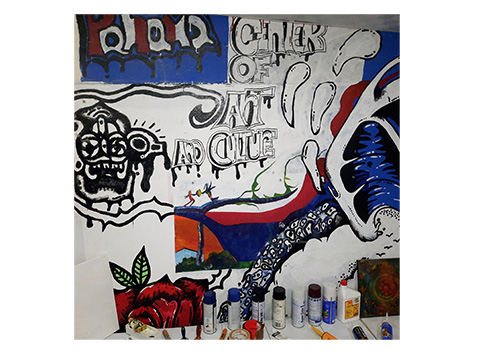 The Panama Center of Art and Culture
Youtube The Panama Center of Art and Culture
The Panama Center of Art and Culture is an independent initiative and art gallery created in 2018 by the American artist David Sloan and the entrepreneur Ernesto Schwartz.
The project was born in partnership with Panama Marketing and certified tour guides with more than fifteen years of experience in the country. The project supports the production and promotion of contemporary arts in contact with natural environments throughout the country and the cultural scene of the town of Vacamonte and Panama City.
It also supports inter-cultural exchanges through its residency program open to national and international visual artists, painters, drawers, street artists, photographers, without restrictions of age, gender, religion, or career level. Up to twelve artists can choose every year between self-directed, research, festival, or production programs. Artists may stay for one to three months periods in private or shared rooms, and they will have access to shared and private studios, computers, exhibition spaces, and assistance in the realization of their projects. Artists will be given the opportunity to organize and take part in expeditions, workshops, classes, exhibitions, conferences, publications, or open studios during their residency. Selected artists are also encouraged to leave their footprint in the center by painting one wall with the subject of their choice.
Artists may apply all year long by sending a resume stating their website, Instagram account, any social media and links showing their art, plus an artist statement, a body of artworks, and a project proposal.