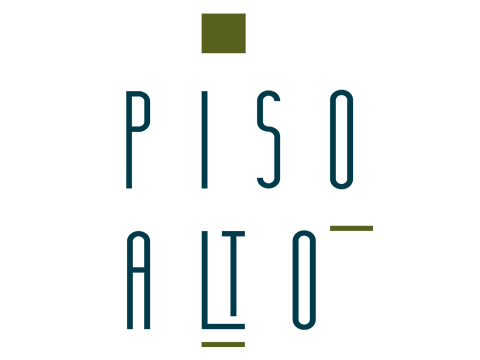 Piso Alto
Piso Alto was founded in 2008 in Medellín by the Colombian curator Adriana Ríos Monsalve.
Conceived as a platform for research, production and training, the initiative focuses on curatorial practices in its broadest spectrum. Since its inception, Piso Alto has specialized in curated exhibitions, critical thinking methodologies, editorial works and academic cycles, allowing for a reflection on our societies while strengthening the national art scene. The project organizes numerous events and activities around art, design, crafts, gastronomy, architecture, film, literature, photography, graphic arts, radio, museography and environmental or activist practices, among many others.
Piso Alto has also launched its residency program in the colonial city of Santa Fe de Antioquia to develop creative ecosystems that dialogue with the local context from different perspectives. It also aims to foster cultural exchanges and collaborations with local communities.
Each year, the program hosts up to five transdisciplinary artists or creative minds in self-directed, research or curated programs. Artists will be housed in a private room for periods of one to four weeks. Participating artists will receive professional and curatorial guidance in the production of their work, and will have the opportunity to organize and participate in workshops, expeditions, community activities, lectures and open studios during their stay.
Interested artists can apply throughout the year by submitting a resume that includes their website and social media, an artist statement and a body of their latest artworks. Prices are set according to the artists' projects, and an annual scholarship is available.
Contact
Piso Alto
Santa Fé de Antioquia, Colombia
Map