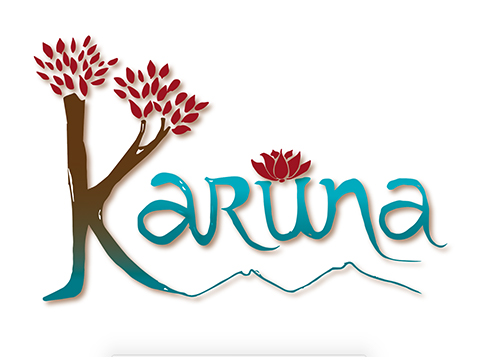 Karuna Atitlán Artist/Yogi Residency
Karuna Atitlán is a retreat center created in 2020 by the author and yogi Luke Maguire Armstrong in the Valley of the Hummingbirds, a forest located above the Atitlán Lake and surrounded by the San Pedro's Volcanos.
With strong connections with the Mayan culture, the project is actively promoting environmental preservation initiatives, eco-construction, locally produced alimentation, and a more conscious way of life. It also proposes yoga, contemplation, and meditation activities, and artistic and cultural projects committed to the local communities. Karuna Atitlán aims to build a supportive community of writers, yogis, artists, craftsmen, practitioners, and creative minds and create a space and time to dive deep into their desires, practices, and projects.
The residency program is open to national and international visual artists, writers, photographers, journalists, activists, poets, philosophers, musicians, actors, and creatives from all horizons without restrictions of age, gender, or career level. The program generally lasts for two to four weeks and welcomes up to twenty artists each year. It is a self-directed residency, but residents can count on the guidance of the people in the house to discover new disciplines, horizons, and landscapes. Artists can choose between private or shared rooms as up to five artists may be at the same time, or can even choose to come with their own tent or rent one on-site. They will have access to private and shared studios, a library, musical instruments, yoga material, and a stage. Residents can organize workshops, classes, expeditions, professional coaching, and open studios during their stay.
Contact
Karuna Atitlán Artist/Yogi Residency
Tzunana, Lake Atitlan, Guatemala
Map