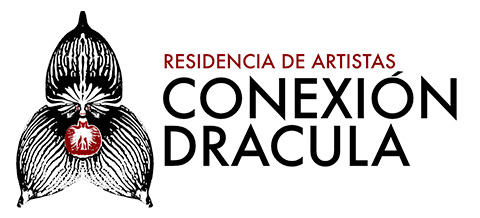 Conexión Dracula
The Finca Drácula is a botanical garden home to one of the biggest collection of orchids on the continent with more than 2000 species from Central and South America.
The garden is located in Cerro Punta, the mountainous region of North Panama where most of the country's food is produced and where lives the richest diversity of fauna and flora of Central America.
"In order to take advantage of the richness of the orchids that we have in our collection, we developed the residence for artists Conexión Drácula, together with Analisa Williams, who is our partner in the artistic world, and what we seek is to create residencies that inspire artists, and give something to help them in their professional development" shares Andrés Maduro, founder of the project.
Each year, one program is organized and welcomes ten to fifteen national and international artists for a two-week residency on-site where artists are sharing studios and accommodations, receive locally produced food, and get transportation from Panama City. Initiated with a visual arts program, it included over the years other disciplines such as music, literature, photography, musical composition, choreography, and dance. As the residency is oriented towards the connexion between arts and orchids, scientists and botanists are also invited to think out of the box in a creative way. Every year, a new theme is selected for the group and the residency is structured around workshops with the community, collective activities, and personal time for their own creation.
"Challenges are created and designed to maximize the interaction between the artist and the orchids, taking into account that it is open and wide enough to do not limit the artist's creative process, but at the same time, specific enough so that the artist has to get involved, interact and think, and it is in this that the artist leaves his comfort zone and begins to explore styles and themes that he is not used to do" indicates Andrés Maduro.