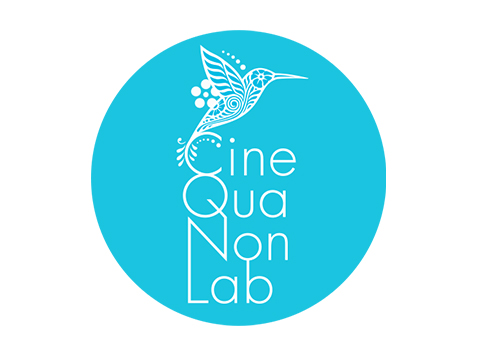 Cine Qua Non Lab
Cine Qua Non Lab is a nonprofit organization created in 2010 by the filmmakers Sarita Khurana, Jesús Pimentel Melo, Ladimer Haluke, Christina Lazaridi, and Lucila Moctezuma.
The objectives of Cine Qua Non Lab are to support the independent film industry by giving space and time for the development of creative processes and to build a strong international network between the different actors of the audiovisual fields. The finality is to exchange knowledge and generate new ways of collaborative projects that put humanistic values at the center of the project.
Cine Qua Non Lab proposes two residency programs. The first one, « Script revision Lab » organized as a workshop for cinematographic scripts' revision focuses on full-length films and fiction works, which is open to independent scriptwriters, directors, and filmmakers. The second program, « Storylines Development Lab » focuses on the story's development in an initial creation phase and is open to emerging artists and creative minds that have a cinematographic project on the start. Both programs have their English and Spanish versions.
The residency takes place in the historic convent of Tzintzuntzan, a city known for its pre-Columbian circular ruins on the Lake Pátzcuaro, and is elaborated as an intensive workshop of three weeks. Selected filmmakers will be granted shared rooms and workspaces, collective activities, and mentoring from a professional facilitator. The selection is made by a professional jury and will be made through the sending of a finished script or a synopsis of the story depending on the program chosen, the online application, a CV, and the official registration of ownership or copyright of the script.
Contact
Cine Qua Non Lab
Calle Progreso 2, Tercer, Michoacán
Map