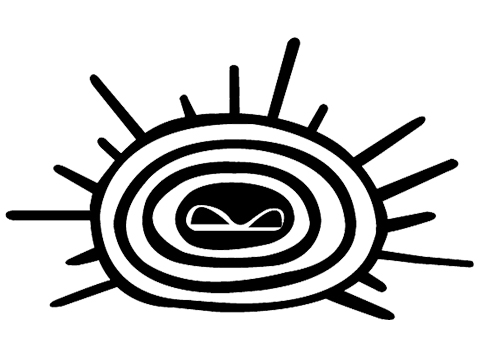 Art Lodge Panama
Created in 2005 by the French artists' couple Valérie and Yves Leblet, Art Lodge is a residency located on the Gobernadora Island in Panama, on the pacific coast.
With its 150 inhabitants spread across the 8 square kilometers, the islanders offer a new way of life dedicated to contemplation and the preservation of nature.
« We are practically self-sufficient, there is no electricity on the island, no running water, so we have to organize ourselves for all this. We don't have access to all the technology, and that's what we're looking for, that's one of the reasons we've chosen to live here », indicates Yves Leblet, founder of Art Lodge.
Art Lodge extends from the seashore to the hills of the island and offers comfortable installations for up to 15 artists at the same time, and provides them with all the necessary means to create and be creative. The residency period can range from a month to a year and is dedicated to land art, ceramics, textile arts, natural pigments, photography, writers, and more generally visual arts, with a special focus on environmental and social projects. Artists are asked during their stay to create workshops or activities with the community, particularly with the primary school of the island.
Artists will live a once in a lifetime experience, walking and recollecting natural materials in a lushing and preserved environment, far away from the cities' crowd.
« We return to a real-life, the Art Lodge project is about being able to share this, to receive travelers, artists, and being able to receive those who want to live this unique experience here in terms of life, human life », confides Valérie Ancelle-Leblet, founder of the residency.