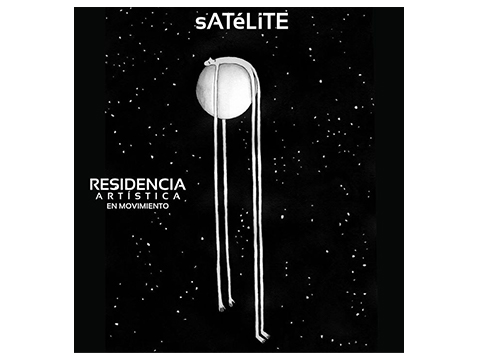 Satélite, residencia en movimiento
Youtube Satélite, residencia en movimiento
Satélite, residencia en movimiento is an independent residency program created in 2014 by curator and cultural producer Paulina León Crespo in Ecuador.
The program is mobile and designed to offer artists and artistic thinkers the opportunity to experience two different environments, one urban and one rural, in order to have a complete experience of Ecuadorian socio-cultural contexts. The intention is to create stimuli for the investigation and production of artistic or theoretical projects. Each year the residency changes location and theme or discipline, and up to six emerging and mid-career artists, curators and cultural managers are selected to participate in research, production, curatorial, workshop and exhibition programs. The project has already collaborated with the residency centers Pujinostro (Pujilí), Arte Actual FLASCO (Quito), and Sacha Ukupacha (Ecuadorian Amazon). The residency organized programs around body practices, performances, photography, land art, territory, environmental protection, geography, anthropology, among many other topics and disciplines, in order to critically reflect on the dichotomy between center and periphery, urban and rural, and ancestral and modern knowledge.
Selected artists will be hosted in private rooms for approximatively a one month period of stay, and will have access to shared studios, tools, a library, and exhibition spaces. In addition, they will receive professional and curatorial guidance in the realization of their projects, and will be encouraged to organize and participate in workshops, expeditions, community-building activities, performances, open studios and a final exhibition.
Artists can respond to the annual open call by submitting a resume, an artist statement, a body of artwork, and a proposal for an innovative project.