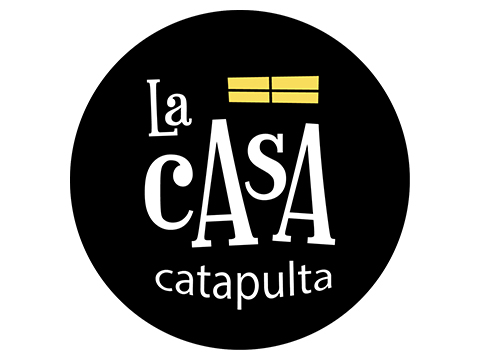 La Casa Catapulta
Casa Catapulta is a social, cultural and community space initiated in 2014 under the impulsion of an artists' collective and citizens in the capital of Ecuador.
Based in the historic center, the project is thought of as a collaborative platform supported by a large community of volunteers who are committed to promoting social, artistic and cultural projects with a positive impact on society. Casa Catapulta catapults initiatives related to socio-cultural, environmental, educational and economic movements through a variety of tools and activities such as collaborative workshops, cultural events, exhibitions, performing arts, concerts, yoga sessions, textile arts classes, a community library, conferences on women's and citizens' rights... The project is also part of the network of Cultural Houses: Comuna Kitu and is part of the Network of Independent Performing Spaces of Quito. It also houses the Popular and Feminist School collective.
Its residency program is by invitation only and aims to strengthen community ties through cultural exchange with an emphasis on daily, interdisciplinary, collaborative and autonomous practices. The program hosts up to 30 artists, musicians, architects and creative minds each year for periods of stay ranging from two to four weeks. Up to four guest artists at a time are hosted in private or shared rooms, and have access to shared studios equipped for visual and performing arts, a dance floor and computers. Visiting artists are strongly encouraged to organize activities for local communities and classes for youth.
Although the program is by invitation only, interested artists can contact La Casa Catapulta and prepare a resume and project proposal.