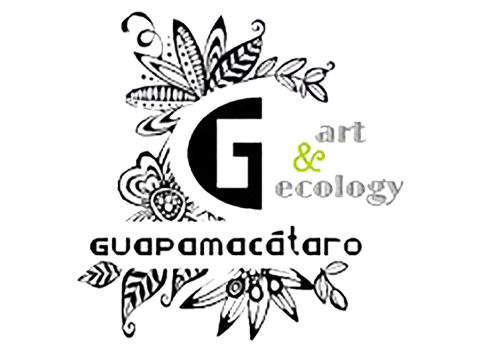 Guapamacátaro Art and Ecology
Guapamacátaro Art and Ecology is an independent initiative created in 2006 by Mexican artist and curator Alicia Marván in a 17th century hacienda of the highlands of northern Michoacán.
The region has a strong agriculture and mining history lasting from the Spanish Conquest up to the Mexican Revolution before entering in recession. The aim of the project is to implement and develop sustainable alternatives that would revitalize the area through ecological and artistic practices. To do so, it takes all the local ecosystem elements, from the natural environments to its relations with human activities, as subjects of investigation and creativity. Invested in educational, social, and activist projects, Guapamacátaro organizes numerous community activities, artistic opportunities, workshops, roundtables, performances, screenings, and exhibitions that are generating positive changes in the society.
Its residency program specially focuses on ecology and fosters experimentation, production, community oriented projects, intercultural debates, and collaborative practices as up to ten artists at the same time will be in residence. The program takes place twice a year and is open to national and international visual artists, writers, performing artists, sculptors, designers, scientists, educators, and activists. Artists will be hosted during three weeks in private rooms, companion and pet friendly, and they will have access to shared studios, a dance floor, a library, local cultural and academic contacts, and professional assistance. Selected artists are asked to give a workshop or any other free activity for a local school or organization. In addition, artists will participate in a final open studio and publication.
A 50% discount is available for Latin American and Caribbean artists in exchange for 20 hours of work per week.
Contact
Guapamacátaro Art and Ecology
Maravatío, Michoacán, Mexico
Map