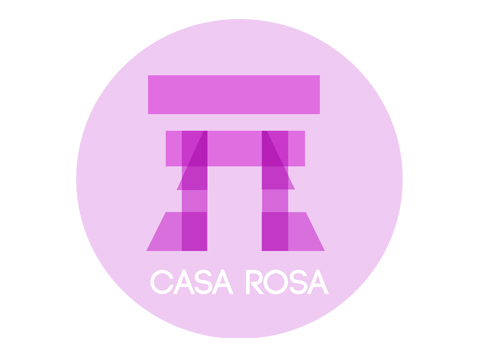 Casa Rosa
Casa Rosa is an autonomous art space in perpetual mutation since its creation in 2013 by the Oaxaqueña artist Adriana de la Rosa that promotes contemporary art through the presentation of artists' creative processes.
In addition, Casa Rosa organizes numerous activities such as regular artists debates during which they present and share insight on the art production and distribution, educational programs, a weekly cinema movie night, a commercial gallery, and exhibitions of works in progress from local artists.
The residency program of Casa Rosa is specially dedicated to women artists who wish to investigate, develop, and produce projects for a period varying from two to twelve weeks. Disciplines such as ceramics, filmmaking, music, photography, graphic arts, sculpture, textile arts, theater, philosophy, digital arts, street art, drawing, painting, culinary arts, illustration, installation, and science are accepted in the program. Selected artists, up to two at the same time, will be hosted in private rooms and have access to private or shared studios, exhibition spaces, receive mentoring on their projects, and contacts with relevant local artists depending on the project's needs. Artists in residence are asked to take part in the activities held in the house and can organize workshops, conferences, publications, and professional coaching. They will also be presenting the results of their researches at the end of their stay. Artists can apply by sending an artist statement, a recommendation letter, and a project proposal, which will be followed by a final interview.